Property management fees in Kansas City vary from company to company. Instead of just asking how much property management costs, the better question to ask is what's the cost versus the benefits. It's the same as asking how much a car costs; the price really depends on what you're getting in exchange for the money.
Leasing Fees
You want your property management company to have extreme internet marketing where their website shows up at the top of major search engines. So, if a potential renter is going to Google rental property in Kansas City, your management company and your listing will be found. Are they using SEO optimization? You also want the company to be using a trained leasing agent. The agent should show the property to prospective tenants instead of allowing them to check out a key from the main office.
Management Fees
Management fees cover the ongoing maintenance and care of your property and tenants. Most management fees will include a written documentation report during the move-in and move-out periods. The length of that report might affect your management fee; are you getting a one page report or a 15-page report with digital photos? You need to consider how many photos are included and whether the condition of each room is documented thoroughly in the report. Consider whether the property management company requires tenants to put the utilities on at the time of move-in. They can ask for documentation to prove that.
A good property management company also offers online services. You should be able to reach your reports, ask questions, and discuss concerns 24 hours a day. You should still be able to reach a live person by phone too. Your management fee allows your property manager to provide a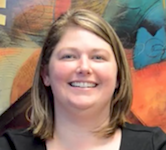 24-hour emergency maintenance service so a tenant can contact your property manager at the office or outside the office.
If you have any questions about the cost of property management in Kansas City or anything pertaining to your Kansas City rental property, please contact us at Advantage Homes.