Kansas City tenant screening needs to be both thorough and consistent. Today, we're talking about the best way to screen a prospective tenant. Work with a property management company so you have access to all the resources and databases that can give you a good idea about who wants to live in your rental home. Then, you can be sure you're getting the best tenant in Kansas City.
Credit and Finances
Any property management company you use should be able to pull a credit report. We don't care just about the FICO score; we want to do a little investigation into that credit score and find out how they handle their finances. How a tenant holds their finances can tell you a lot about their ability to pay you rent on time in the future.
Employment and Income
Next, investigate salary. You want your management company to check with the applicant's current employer so you can verify income and the amount of time the applicant has worked there. Ask about the position that the person is currently maintaining, and look at the income guidelines. We like to see an income of at least three times the monthly rent.
Rental Verification
Depending on the price of the rental home, most
prospective tenants
will have rental verifications. So, the property management company you're using should contact the last one or two management companies and verify a few things. They will confirm that the tenant lived there, who the tenant lived there with, whether they had pets, and how much of a deposit was paid. Ask if the deposit was refunded, and if there were there issues of noise complaints or late rent payments, and if so, how many times. These are the various things a good property manager will find out for you.
Criminal Lists
Check the criminal background of any applicant and the sex offender registry. Don't put a felon in your rental property. That's for the good of yourself and the neighbors in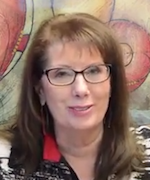 the surrounding homes. You also want to contact Homeland Security to find out if the potential tenant is a citizen in good standing.
Finally,
a good property manager
will share this information with you before making a final decision. You want to know who is living in your property.
If you have any questions about tenant screening in Kansas City, please
contact us
at Advantage Homes.