I get calls from homeowners all the time who are looking for property management in Kansas City, and they want to know why they should work with Advantage Homes versus some of the larger companies or cut-rate companies. Those companies just don't offer the personal service or the local presence that we can offer you. At Advantage Homes, all of us own investment properties just like you. We know what landlords are looking for, and we're able to treat your property just like we would treat our own. Here are some important factors to consider about how we work.
Rent Collection
Late payments have a lot to do with the success or failure rate of any landlord. So, we put that as a high priority. Collecting rent on time and maintaining consistent cash flow is most important to us. In fact, our lease states that rent is due on the first and late on the second. Our potential renters are aware of this from the moment they sign the lease. We also make it easy for them to pay rent. There are various online or in-office methods that we provide.
Maintenance
We have knowledgeable property managers who are in constant training to learn how to teach our tenants to conduct easy home repairs. We don't have to constantly send out vendors for minor work orders. For example, if something happens with the garbage disposal, your Kansas City property manager will walk the tenants through each step on how to repair it by themselves. This keeps your money as a landlord in your pocket. If a vendor is required, our vendors are trained to tell us if the problem is something the tenant caused. If so, they will have to pay for the work order. We also offer online accounting. When a work order is completed, you will find it on your online portal. You can see a copy of the invoices.
Management Procedures
A large part of managing a rental property is documentation. We are diligent in documenting everything from conversations to move-in inspections. We know the Kansas and Missouri landlord and tenant laws. We also participate in continuing education, so we are abreast of new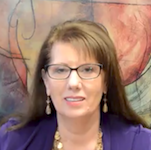 laws. Our strong leases are put together with the help of experienced attorneys. Any time we have had to go to court with our lease, we have won.
Advantage Homes makes it our priority to make owning income property profitable and enjoyable for you. If you have any questions about us or you'd like to hear more about hiring a property manager in Kansas City, please contact us at Advantage Homes.